Choose the Right Microgaming Blackjack Option for You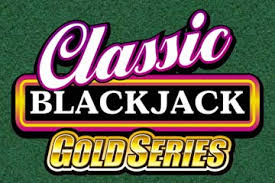 Microgaming has one of the biggest gaming suites in the gambling industry, with their casinos offering more than 400 game selections. The table games category alone has 40 blackjack variations. Microgaming casinos are open to international players but US-based online players are currently not allowed.
Microgaming's status as a top-brand in online casino software is due to the company's heavy focus on details. Bj software is customizable and loaded with features so players can fine tune their game to get the exact gambling experience they desire.
Following are some premium Microgaming blackjack options.
Blackjack comes in different variations such as Single-Hand Classic, Single-Hand Classic Gold, and Multi-Hand Classic Gold. This classic game uses only a deck of cards and is played using European Blackjack rules. Wagering limits are $2 to $2,000 for a standard game, while for Gold, the limits range from $5 to $200. The latter is a favorite version of this game because of better graphics and animation, advantageous angles, and faster plays.
Microgaming blackjack standard category is actually an inaccurate label for this game because of its impressive, smooth and fast play. Moreover, it allows a player to choose between single-hand and multi-hand. On the one hand, the gold variation brings the game a notch higher with a number of upgrades including truly realistic animation and graphics, higher bet limits, and even better display angle. Gold games are even faster and smoother.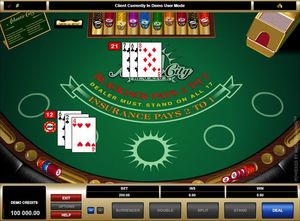 Microgaming blackjack has an expert mode feature that lets a player configure a strategy card then set the game to automatic play so that a player can just sit back while the game progresses using the player's configuration. If there is a need to change the strategy card, a player can do so anytime and the game play will continue using the new configuration. Expert mode is only available in select Gold games.
There are several ways to customize online blackjack gaming experience using Microgaming software. For instance, a player can choose how fast he wants the game to progress with the speed settings. Also, the five sound settings give a player freedom to personalize what he hears at various stages of the game.
Blackjack players can choose to play multi-hands at a time, up to five hands at the same time. This means more excitement and higher chances of winning bigger real money payouts. This option is available in select blackjack games only.